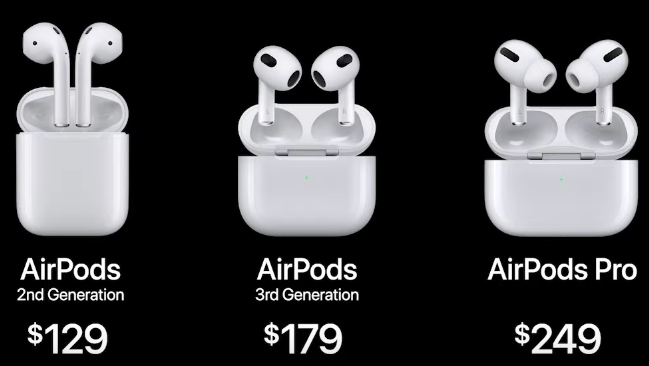 Apple just announced the new AirPods Lineup for 2021 (and 2022, of course, since it's October now!).
Before this announcement, Apple offered the second generation AirPods for $179, which are now down to $129 making it more affordable. In its place are now the third generation AirPods for the same price as AirPods previously cost. And of course, AirPods Pro for the same price as before.
I remember how I bought the first generation AirPods for about $179 many years ago. At first, they were great, lasted about 6h per charge, then quickly went down to 2h, then eventually 30 minutes, so I had to use only one at a time, now they pretty much hold no charge and considering the price, I told myself not to buy into this non-repairable thing anymore.
But considering the second generation (would be an upgrade for me), is now at $129, and considering how Amazon sells them for less (make sure to buy from Amazon and not a marketplace seller to avoid fakes!), I might buy one after all on Amazon.
Since the price was already lower on Amazon, I think I'll wait to see if Amazon will lower it even further.
Links to save on Amazon