I have a Logitech C920 (hardware ID 046d:082d) on my Mac, and it works fine. So, I got a C920s for my dad so that he could FaceTime with me (he has a Mac mini and therefore no built-in camera). I read online that the C920 and C920s have identical hardware, just that the C920s has a privacy cover. But that's not quite true (his product ID is 08e5)!
Here's what it looks like on my end (Sound Preferences):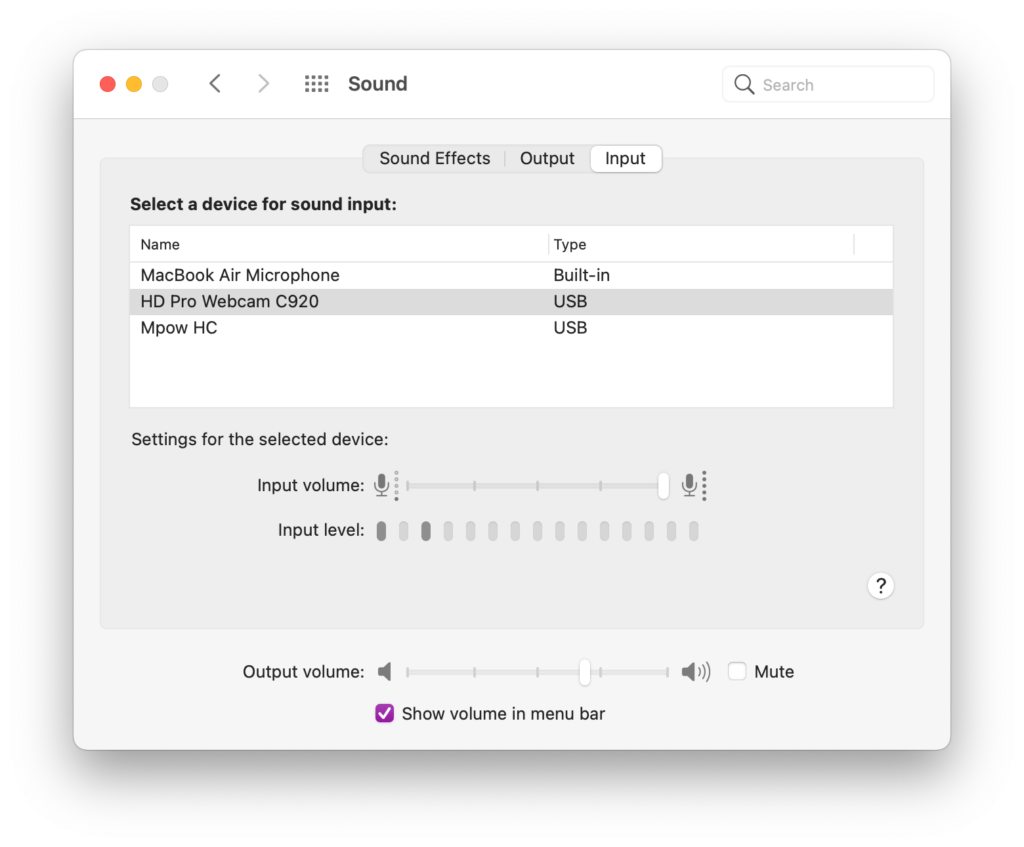 It works fine for me, however, on my dad's Mac, there was no sound coming through.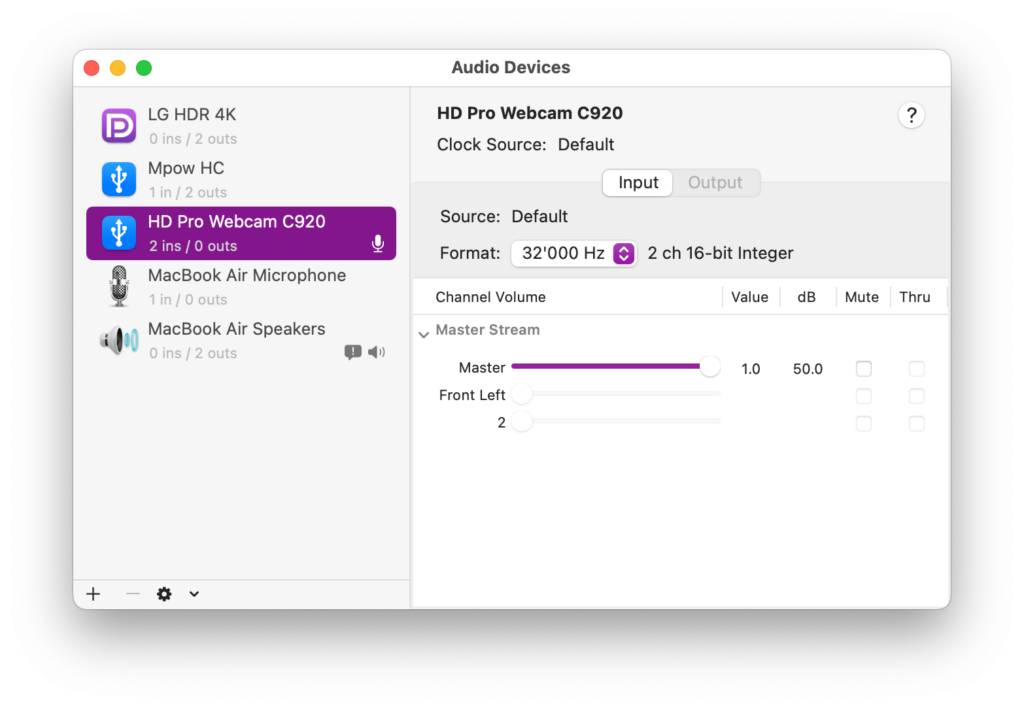 On my end, it was set to 24 kHz, and the same on my dad's Mac. Turns out, something must be different with the C920s, and setting it to 32 kHz solved the issue!
It seems the Mac recognizes and treats it as a C920 and picks 24 kHz by default, but apparently the C920s can't handle this setting.
To change these "more advanced" audio settings, you have to open "Audio MIDI Setup" (search for it on Spotlight). Then pick 32 kHz and see if that fixes it for you.
I hope this helped you out! I run this blog in my free time, consider donating a coffee if you found this useful. (: