Looking for a very fast, easy method to ping and discover machines on your network on Windows, Mac or Linux?
Try Angry IP Scanner – It's free and open source!
Angry IP Scanner the original IP scanner for Windows Mac and Linux:
Features
Scans local networks as well as Internet
IP Range, Random or file in any format
Exports results into many formats
Extensible with many data fetchers
Provides command-line interface
Over 29 million downloads
Free and open-source
Works on Windows, Mac and Linux
Installation not required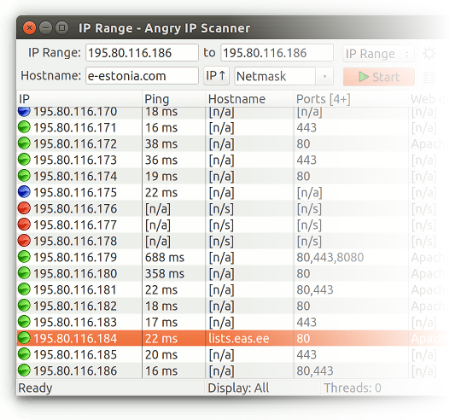 Angry IP Scanner is free, and allows you to discover machines in your network by pinging them. In addition, it has features like scanning for a web interface and more! I use it personally and can recommend it.
You can get it from here: https://angryip.org/
Note: When running it for the first time, you might want to deselect the sending of anonymous error reports. I also recommend going to the settings (the little cog) and set it to only display alive hosts. Personally, I also go to the display settings and make sure it shows the MAC addresses and vendor names, and that it checks for a running web interface.
I'm not affiliated with Angry IP Scanner and this is not sponsored. I just really like it. :)