Looking for a very fast, easy method to ping and discover machines on your network on Windows, Mac or Linux?
Try Angry IP Scanner – It's free and open source!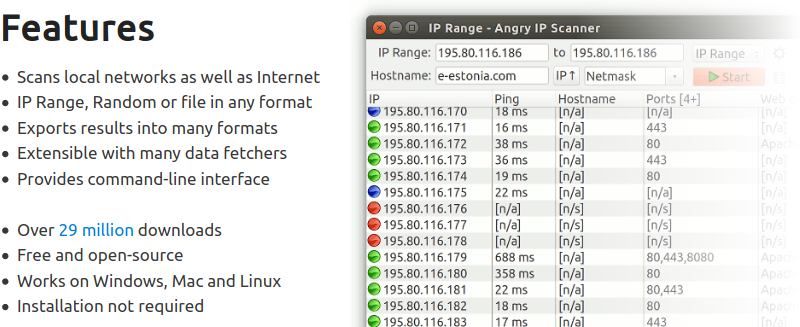 Angry IP Scanner is free, and allows you to discover machines in your network by pinging them. In addition, it has features like scanning for a web interface and more! I use it personally and can recommend it.
You can get it from here: https://angryip.org/
Note: When running it for the first time, you might want to deselect the sending of anonymous error reports. I also recommend going to the settings (the little cog) and set it to only display alive hosts. Personally, I also go to the display settings and make sure it shows the MAC addresses and vendor names, and that it checks for a running web interface.
I'm not affiliated with Angry IP Scanner and this is not sponsored. I just really like it. 🙂