Apple just released iOS 14.8, which comes as a surprise considering we're expecting iOS 15 any day now. Since iOS 6, Apple released every new version of iOS in mid-September, and we expect no different this year. So, why release iOS 14.8 on September 13th? What's even more interesting is, this release is not beta-tested. Apple went straight for the release[needs verification].
That's because this is an important security update, that fix two serious issues in iOS, where browsing to a malicious website, or downloading and opening a malicious PDF, could potentially be used to infect your device. This is true for all updates released on September 13th it seems (for iOS 14.8 and iPadOS 14.8, macOS Big Sur 11.6, watchOS 7.6.2, Safari 14.1.2, Security Update 2021-005 Catalina…), so you should update all your Apple devices right now.
You know, this reminds me of the good old iOS 3/4 days with JailbreakMe, where a PDF exploit was used to jailbreak your iPhone right in your browser: "slide to jailbreak".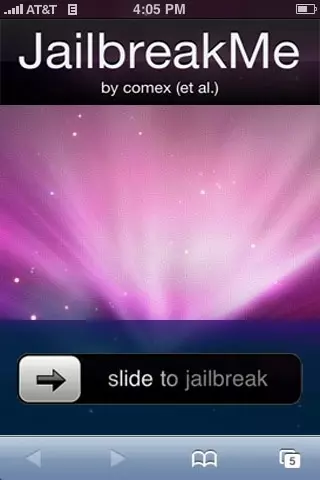 You know, on one side it would be fun if someone re-made JailbreakMe using these vulnerabilities… except not really. You see, nowadays, our mobile devices carry all our personal information, and you really want to keep it up to date to stay safe because while something like this can be used for fun, it can also be used by the bad guys. Back then, iPhones were relatively dumb with little on them. Nowadays, your phone is your life, it seems.
Anyway, update your iDevices now, before someone makes a website like this, except instead of jailbreaking it will screw you over.