If you too would like to make YouTube videos, you're gonna need good lighting.
However, unlike professional YouTubers, you don't have to spend thousands for studio equipment. Sure, some people would tell you that you need professional equipment, but unless you're rich, you gotta start somewhere, right?
So, today I'd like to show you a cheap option I've been using, from IKEA!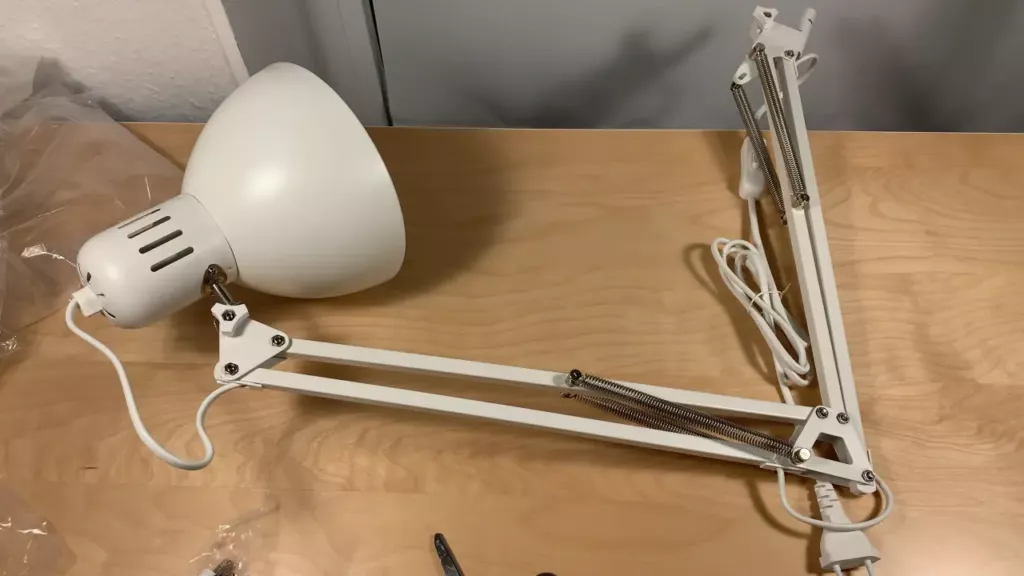 This lamp right here cost me about 10 Euros or 10 US Dollars, depending on where you live. I checked the website today, and it was about 15 Euros. So, the price might change over time. Even though it's cheap, it's actually made of steel.
It's called Tertial, and you're going to need two, one for each side of the desk.
The next thing you're going to need are good LED bulbs. I'm serious, this is important. Some LEDs don't produce "natural" looking light, so if the LED is bad, white stuff can start to have a greenish tone to it. If you have light skin, you might end up looking like a zombie or simply sick. You might not see this in person, but you might see it on camera.
I found that IKEA LEDs work well, and those are what I'm using. So grab a pair while you're there. The ones I'm using are called Tradfri and are remote controlled, but you can use them as normal bulbs.
Watch the video for the full picture. (: